Whatever you crave, Aqua Pulse Spas are sure to have some designs that take your fancy at some of the most affordable prices on the market.
Massage and Hydrotherapy Spas
At Aqua Pulse Spas, we mention hydrotherapy spas a fair amount in order to emphasise the enhanced features of our inbuilt therapy spa systems. Hydrotherapy is about using the natural buoyancy created in water for pain relief, bodily recovery and treatment of illness. You can adjust the flow and the heat of the jets to your ideal requirements in order to aid muscle and joint recovery.
Our therapeutic spas naturally provide muscle relaxation and pain relief without the need for over-the-counter medication or a masseuse. Our-built in massage jets offer versatility. You can choose cooling air jets or warm bursts of water , adjusting to an angle and flow that, combined with a weightless environment, will allow your body to repair at a faster rate than otherwise. Another important factor of our therapy range is the placement of our jets, with our touch pad system providing maximum pain relief and relaxation at the push of a button.
For more information about our massage and hydrotherapy spas, visit this page.
Your new spa doesn't have to become a permanent fixture of the property. If you're planning to move in the near future or just like the idea of having flexibility with where you place your spa, our portable spas are a convenient and cost-effective solution. Rather than being built into the structure of your property, portable spas sit above ground and some can be operated just by plugging in a 240v Mains Power Point. Whether you've found a new address or you're just ready to examine your backyard from a new vantage point, a portable spa means you're never locked in.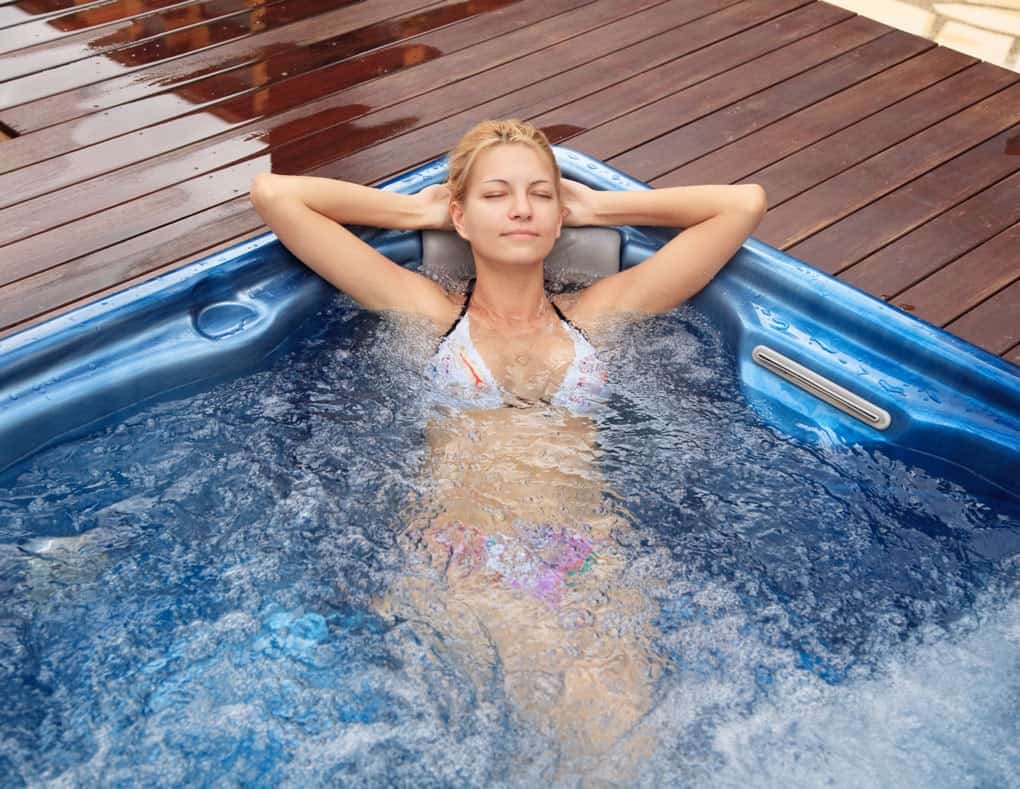 You might decide the backyard is the best place for your spa, next to your pool or beneath your patio or gazebo. We're sure to have a spa in stock that suits the look and feel of your backyard. In the evening you can have a dip in your pool that finishes with you warming up in the spa, or just sit back and enjoy the fresh air first thing in the morning. With an outdoor spa there's also no worrying about where in the house you'll be able to fit it. Chances are it will go nicely in your entertaining area. All you'll have to do is lean back and enjoy yourself.
Need a little help selecting the right spa for your lifestyle?
At Aqua Pulse Spas, our spas are not "one size fits all". Our range is as unique and extensive as the needs of the people who shop with us. What sort of spa are you looking for? An intimate model made just for two, or one spacious enough to entertain guests? Indoor or outdoor? What about the design? Do you fancy something sleek and modern or something more classic and regal?
Aqua Pulse Spas are always happy to assist. Contact us today.