The Emerald Luxury Platinum Spa is the perfect family spa for every season. With an integrated set and forget heater, come home to optimum water temperature in the cooler months. In the warmer months, set the 71 cooling hydrotherapy jets at the touch of a button. The Emerald Luxury Platinum Spa allows you to target the intense pulse deep tissue massage for two people at a time so all users can relax at individual levels of comfort. The moulded therapy chair also includes shoulder positioned pressure jets for the ultimate restorative massage. Enjoy resort style living at home with the whole family while enjoying some time in the ambience of illuminated inbuilt waterfalls and LED lighting alone.
All of our spas are built to last with a stainless steel frame and equipment mount unique to our range and have a variety of different colour combinations available. Enjoy the peace of mind of purchasing a high quality Australian designed spa that is built to last.
Our friendly team at Aqua Pulse Spas are available to answer any questions before and after your spa purchase. We are here to ensure you get the best from your new spa.
The prices listed on our website are for Cash, Card or Direct Deposit sales.
The Emerald Luxury Platinum Spa includes the following:
Balboa control system
Time programable control system to take advantage of home solar systems
2 x Premium 3hp high speed jet pumps
Premium 0.35w built in energy efficient cleaning pump
Premium 3kw set and forget inbuilt heater
0.4w Air blower
Ozone water sanitiser
69 x Premium Jets with stainless steel faces (Not standard clip in jets)
3 x Padded headrest with LED multicoloured lights
2 x Waterfalls with LED multicoloured lights
4 x Drink coasters with LED multicoloured lights
18 x LED multicoloured wall lights
Water directional control handle
Water pressure control handles
Insulated key lockable vinyl hardcover
Insulated energy efficient cabinet
Insulated energy efficient fiberglass shell
Insulated energy efficient solid ABS-fiberglass reinforced base
Stainless steel structural frame
32 Amp power electrician required
| | |
| --- | --- |
| DIMENSIONS | 2m x 2m x 0.9m |
| SEATING | 1 Lounger & 5 Chairs |
| WATER CAPACITY | 1200 Litres |
| DRY WEIGHT | 300kgs |
| FILLED WEIGHT | 1500kgs |
| POWER | 32 Amp |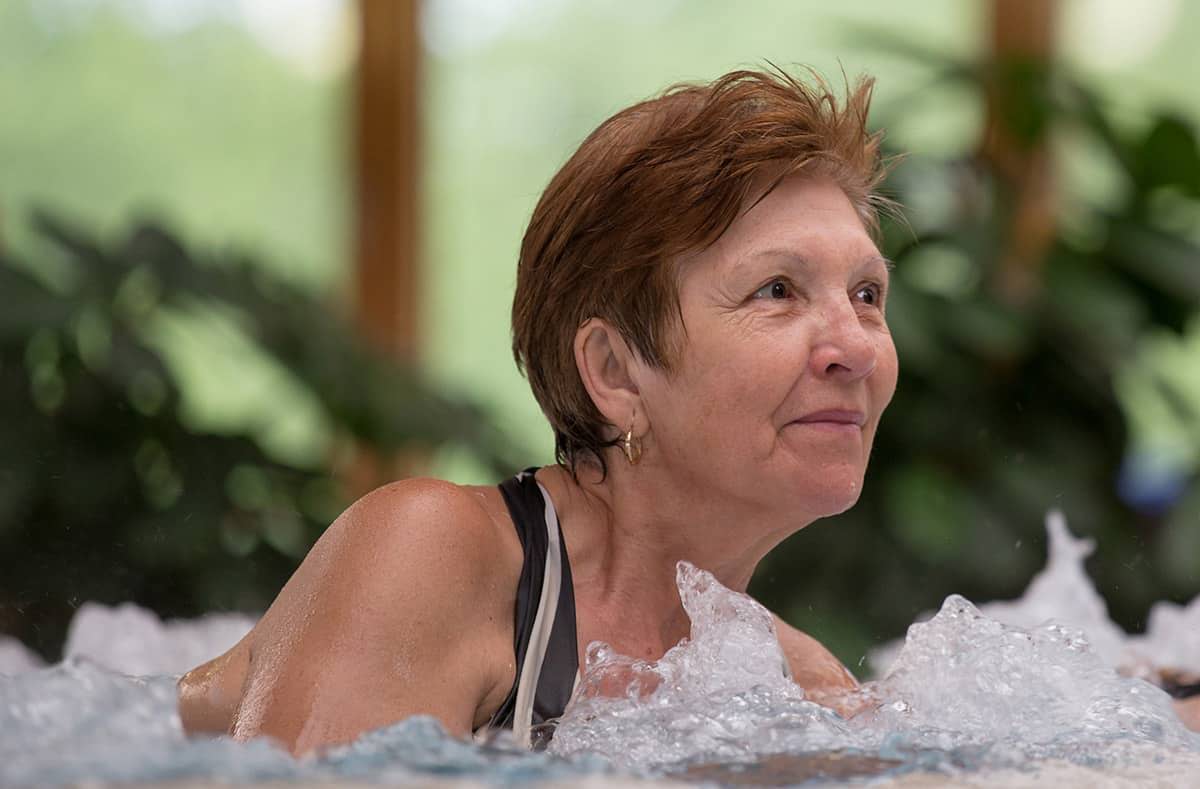 Massage and Hydrotherapy Spas
At Aqua Pulse Spas, we mention hydrotherapy spas a fair amount in order to emphasise the enhanced features of our inbuilt therapy spa systems. Hydrotherapy is about using the natural buoyancy created in water for pain relief, bodily recovery and treatment of illness. You can adjust the flow and the heat of the jets to your ideal requirements in order to aid muscle and joint recovery.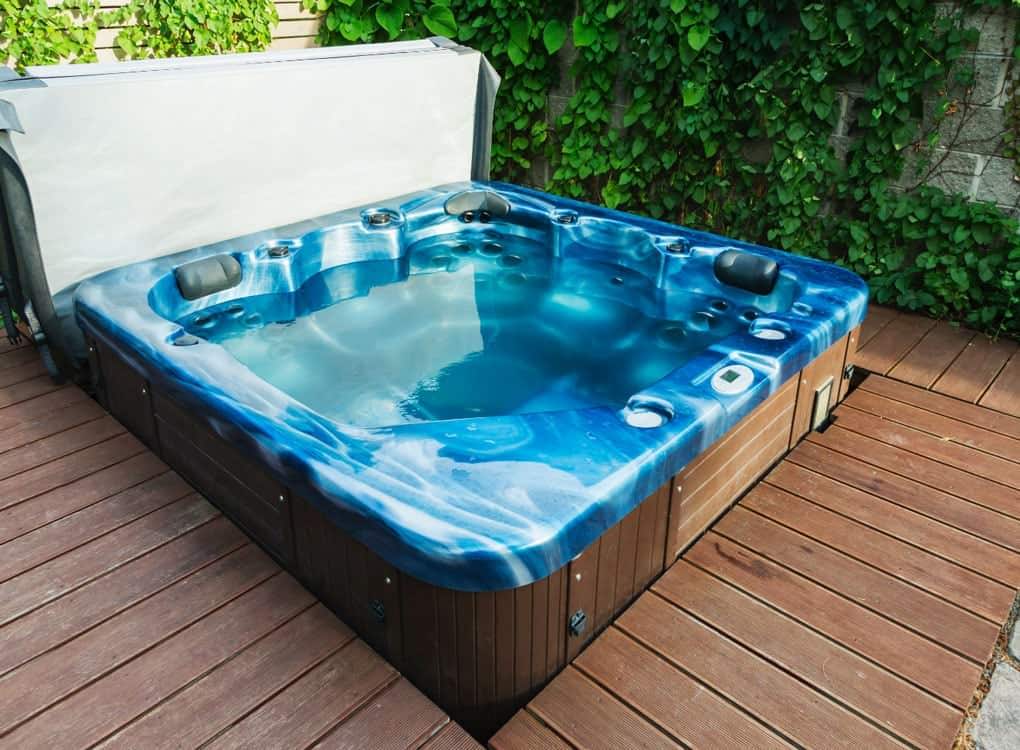 Your new spa doesn't have to become a permanent fixture of the property. If you're planning to move in the near future or just like the idea of having flexibility with where you place your spa, our portable spas are a convenient and cost-effective solution. Rather than being built into the structure of your property, portable spas sit above ground and some can be operated just by plugging in a 240v Mains Power Point. Whether you've found a new address or you're just ready to examine your backyard from a new vantage point, a portable spa means you're never locked in.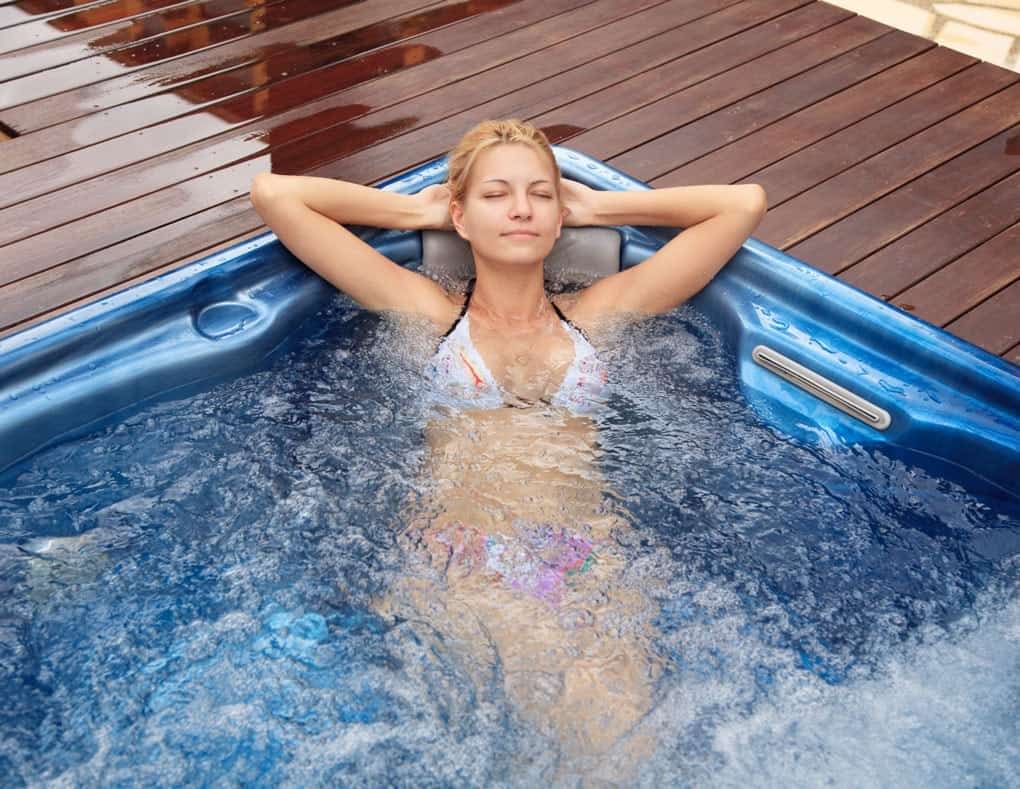 You might decide the backyard is the best place for your spa, next to your pool or beneath your patio or gazebo. We're sure to have a spa in stock that suits the look and feel of your backyard. In the evening you can have a dip in your pool that finishes with you warming up in the spa, or just sit back and enjoy the fresh air first thing in the morning. With an outdoor spa there's also no worrying about where in the house you'll be able to fit it. Chances are it will go nicely in your entertaining area. All you'll have to do is lean back and enjoy yourself.
You may also be interested in these: