Spa Accessories
Here at Aqua Pulse, our spa accessories serve a variety of purposes. They can improve spa safety, make the pool easier to get in and out of and create an atmosphere of romance or relaxation.
Once you've got your new spa, there's an important next step to think about: the accessories. If the spa is your very first, you may not be aware of the wide range of accessories that can help you care for your pool or improve your experience of it.
If you'd like to know more about one of our spa accessories or believe you've found the one that suits you, contact us on the details below or visit our showroom in Brisbane.
If you're still not sure which accessories are best for your spa just yet, have a browse through some of the following categories:
Spa Entry Steps
It's a simple issue but easy to overlook. Once you have your spa, how will you get in and out of it? You could sit on the side and swing your legs over, but that might be uncomfortable and limit the locations you can put your spa. Your best bet for both safety and comfort is to invest in a set of spa entry steps. Aqua Pulse Spas are sure to have a set that are just right for your spa. We can even find one that suits the particular design, materials and colour scheme of your spa.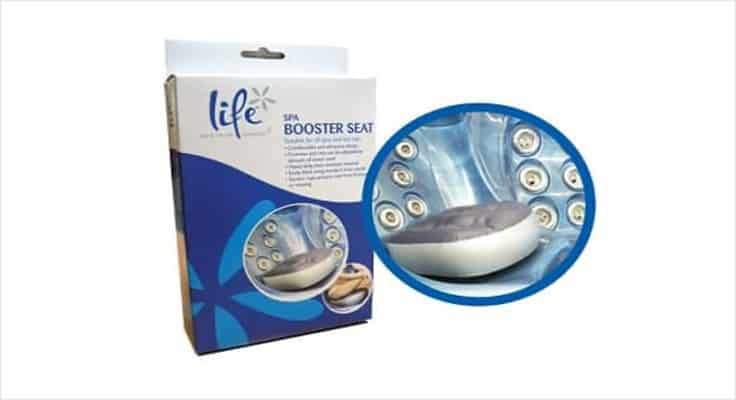 Inflatables
The word "inflatables" might make you conjure up images of rubber rings and other pool toys. However, we assure you that Aqua Pulse Spas' range of inflatable accessories is both more sophisticated and more practical than that. For example, if the spa is a little too deep for you or you just crave a little more comfort, our inflatable water-filled spa booster seat will provide you with a smooth, snug surface to sit on and give you some height. We also have a floating inflatable spa bar with two carry handles so that you can store beer, wine, chips and other snacks in the centre of your circle while you socialise in the spa.
Floating Candles
Perfect for intimate evenings, our floating candles can create a romantic atmosphere or add some ambience during a night-time spa session. Set our floating candles up in your spa and sit back and enjoy the mood! Mix with flower petals for even more romantic results.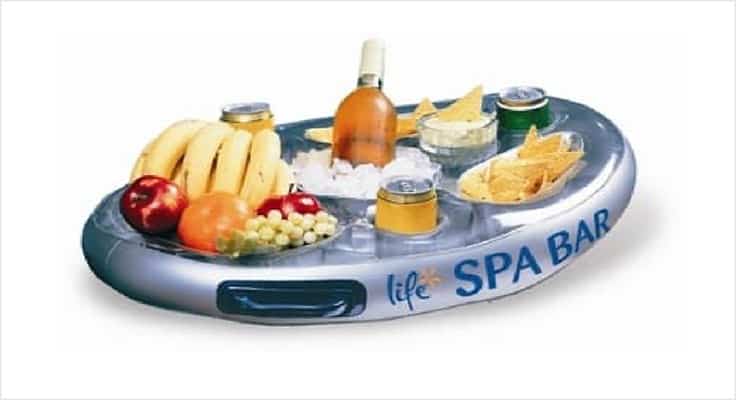 Spa Trays
When you want to have snacks or drinks in your spa without too much effort, our stylish spa trays will get the job done. You can attach one of these to the side of your spa bath for a no-mess way to enjoy refreshments. Browse our spa tray collection at our Brisbane storeroom and you're sure to find one that suits your spa's look and feel.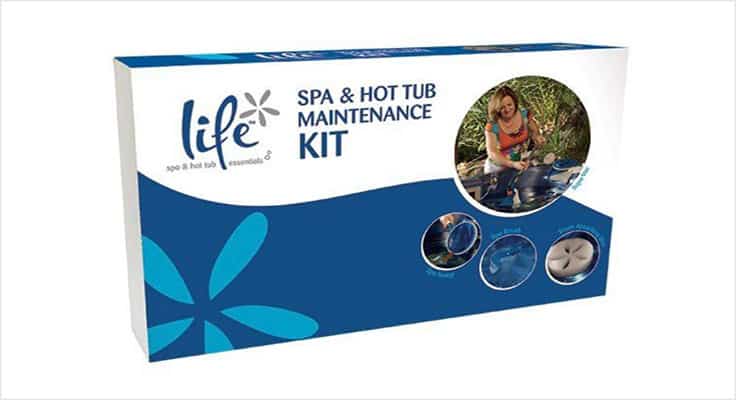 Spa Vacuums
The best way to clean your spa is to drain it. But even after you've scrubbed your empty spa fanatically, it's still possible to miss pieces of dirt and grime. One of your friends might also get in the spa with sand on their feet and undo all your hard work. Luckily there's an easy way to regularly keep the spa immaculate: a spa vacuum cleaner. With a spa vacuum, all you need to do is run it along the floor of your spa to pick up flecks and then clean out the bag as soon as you're finished. It's a quick, convenient, hassle-free way to ensure your spa stays immaculate day and night.
Aromatherapy Oils
At Aqua Pulse Spas, we like to demonstrate that we're a one-stop shop for all your spa needs. That's why our diverse product range even includes a selection of spa-friendly scents. Our aromatherapy oils help you to relax and clear your mind, are useful for meditation and can even give your immune system a boost. They also come in a variety of scents. For an experience that feels like a professional spa treatment, check out our range of aromatherapy oils and you'll find one that's perfect for the mood you want to set in your own spa at home.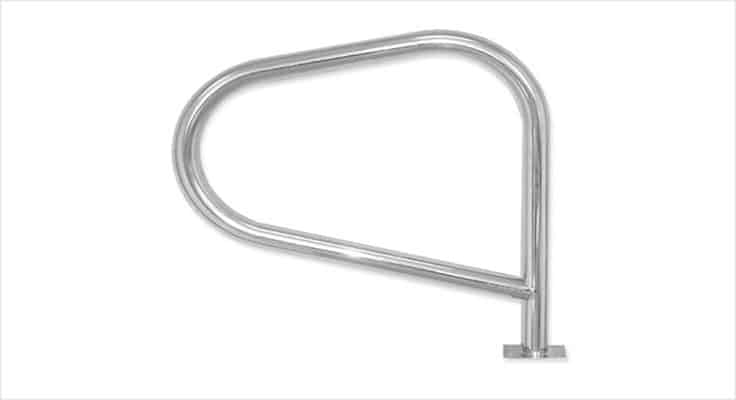 Spa Handrails
Hold on (so to speak) just a minute! You might have your steps sorted, but what about your spa handrail. For the ultimate in comfort, safety and ease of getting in and out of your spa, it helps to have something to hold onto. Don't let slips and slides get the better of you. Invest in one of our sturdy spa handrails to go with your spa entry steps for a safer spa experience.
Whether you're ready to make your purchase or you need a little help finding the right spa or accessory, Aqua Pulse Spas are always happy to assist. Get in touch with us today.