Spa Parts
Here at Aqua Pulse Spas we aim to make the task of replacing your spa parts easier by providing every part you could possibly need and stocking only the highest levels of quality.
Spa parts don't last forever. They can break or wear out and need to be replaced. Check out our warehouse at 2/31 Dixon Street, Yatala and you'll see just how large our range is. While it would be impossible to list our entire product range here, here is a short list of some of our most common products:
Pump Parts
To keep water flowing through your system, you sometimes need to replace one of the parts in your pump. At Aqua Pulse Spas we stock all kinds of necessary pump parts including pump and air blower barrel unions, pump motor capacitors, pump impellers and everything else you could need to keep your pump running smoothly.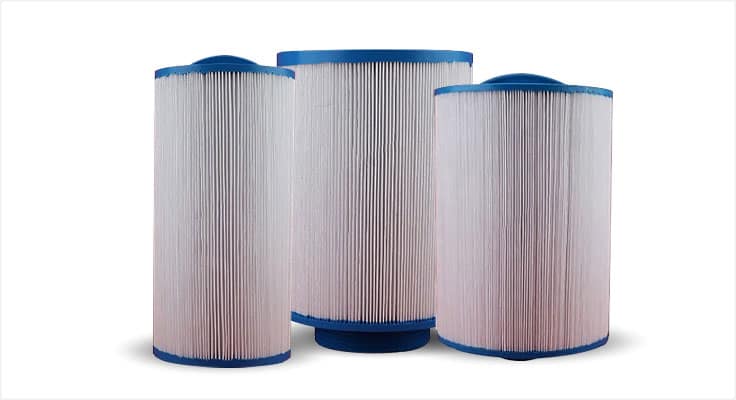 Cartridge Filters
We have so many cartridge filter styles – from hot springs to skinny fine thread to universal – that we're sure to have the right one for your filter.
Heater Elements
Your heater won't function without the essential element that turns electrical energy into heat. Fortunately we're guaranteed to have the right one for you amongst our stock.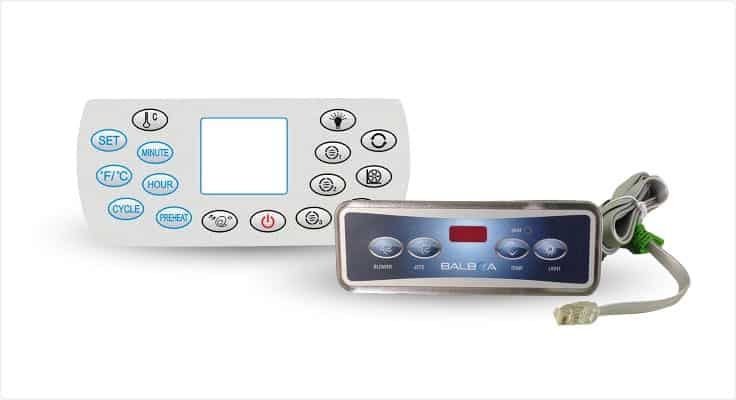 Touchpad Controllers
Controlling your spa while kicking back in it is super-easy. With one of our touchpad controllers, you can do it with the push of a button.
Blowers
When you're craving some bubbles in your tub, you can count on our range of blowers and bubblers from some of the best brands on the market.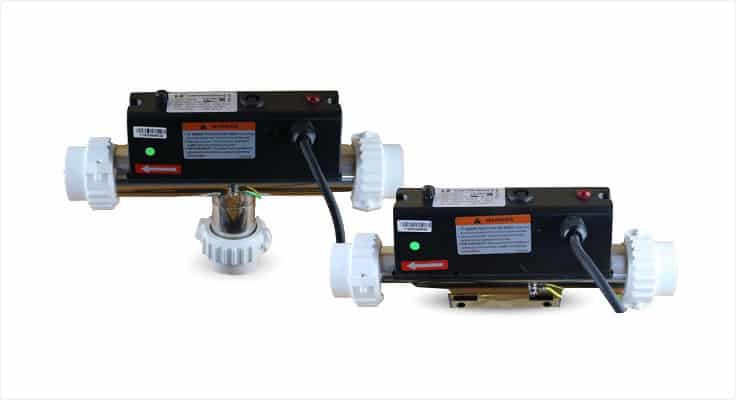 Heaters
For more about our high-quality and affordable spa heaters, visit our parts page.
Lights
Lights are good for ambience and good for safety, especially at night, and we're sure to have some that suit the style of your spa.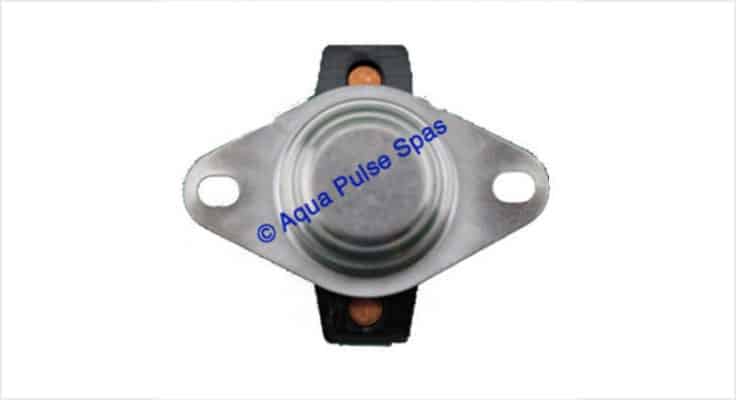 Sensors
Whether it's temperature or water pressure, our spa sensors will help you to ensure your settings are ideal.
Jets
No doubt you're familiar with the jet action of your spa and its soothing, massaging effect. But jets are somewhat complicated pieces of machinery with three major parts: in a nutshell, one for the water, one for the air and one to mix them. If you need a jet or a jet part replaced, we have a vast range of spa jets and spa jet components perfect for your spa.
Need something you can't see here? Try us. With our exceptional range of spare parts, we're sure to have something in stock.
If you'd like more information or you're ready to buy some spa parts, visit our Dixon Street showroom or contact us online or on 07 3208 4625.