Spa Chemicals and Kits
Cleaning and taking care of your spa is definitely not the most enjoyable part of using it, but it has to be done – and here at Aqua Pulse Spas we plan to make it much easier for you.
We have a wide selection of safe, practical, effective and easy-to-use products that will keep your spa clean and safe and remove undesirable elements such as bad smells, cloudy water and filter grease. If you're new to maintaining a spa and need some help getting started, we even have entire kits to provide you with the basics.
Here's some more info about some of our more commonly used products:
Hardness Raiser
The firmness of water isn't something most people usually think about. Yet water that's too soft can be corrosive. Our hardness raiser prevents that from happening and keeps your water pressure just right.
PH Reducer
It's all about balance, and that includes your spa's pH levels. Our pH reducer keeps it in the sweet spot, not too acidic but not too basic either.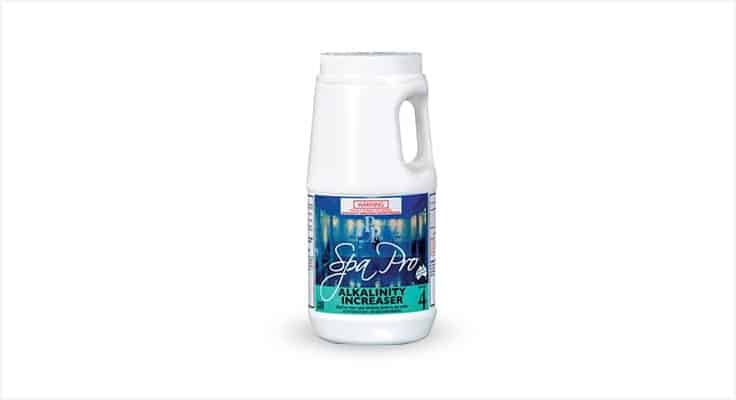 Alkalinity Increaser
Low alkalinity will drive the pH level in your hot tub down, making the hot tub more acidic. Our alkalinity increaser will keep it protected.
Go Foam
Sunscreen, body oils and lotions can cause excess foaming in the water. Luckily our Go Foam will take care of that for you.
Insparations
Insparations is a range of aromatherapeutic spa scents that will add the satisfying smell of Coconut Mango or Hawaiian Sunset to your spa experience.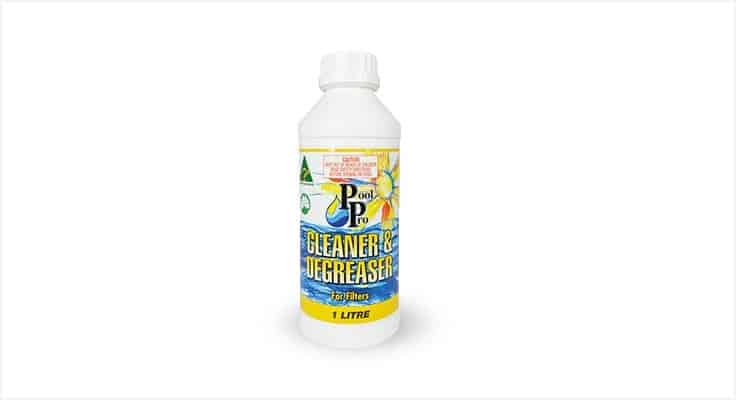 Filter Cleaner and Degreaser
Our filter cleaner and degreaser removes dirt, oil and grease for a more efficient flow of cleaner water.
Spa Shock
Our Spa Shock breaks down waste components that cause cloudy water and unpleasant smells.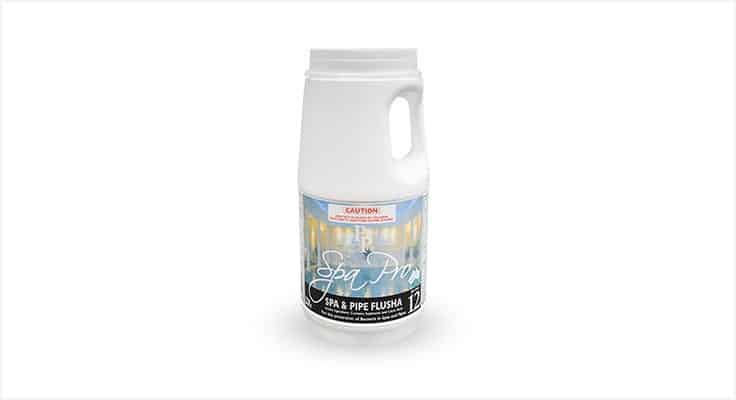 Spa and Pipe Flusha
Our Spa and Pipe Flusha cleans body fats and oils from the pipes of your spa.
Blue Devil Four In One Pool Test Kit
With this special kit, you can test the chlorine, pH, alkalinity and hardness in one fell swoop.
Granular Chlorine
With our granular chlorine, you can sanitise your spa water quickly and easily.
Nature 2 Spa Stick
Our Nature 2 Spa Stick is an easy way to keep up the level of your water quality while reducing your need for excess chlorine. It simply disperses silver and iron zincs straight into your spa.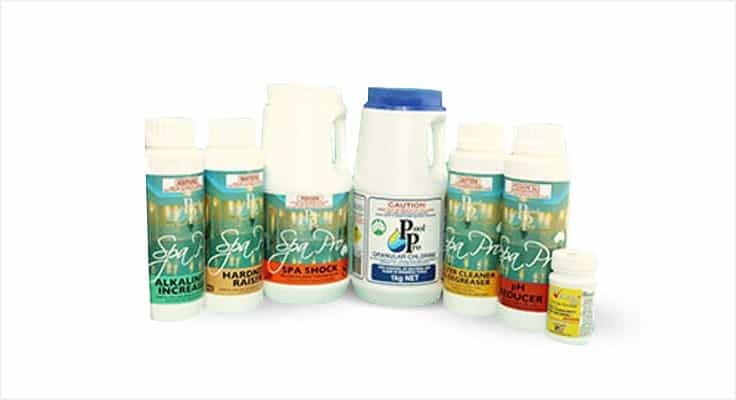 Spa Essential Kit
This kit makes it easy for you. It simply contains everything you need to maintain the balance of your water chemistry.
Natural Spa Kit
This deluxe pack expands on the Spa Essential Kit to include everything you need and probably even more. That includes your own Nature 2 Stick.
To find out more information and to purchase our spa chemicals and kits, get in touch with us on our Contact Page or on 07 3208 4625 or visit us at our showroom located at 2/31 Dixon Street, Yatala.