Take a look at our wide range of spa supplies and parts to see how we can help you keep your spa functioning like magic long into the future.
It sounds so simple: you buy your spa then sit back and enjoy many blissful evenings soaking in warm, soothing water. While that's definitely a large part of owning a spa, that's not all there is to it. The reality is that spas have to be maintained. The filter has to be cleaned on a regular basis. The spa needs to be looked after weekly, much like a swimming pool. But here at Aqua Pulse Spas, we aim to take the hard work out of your spa experience as much as possible. We want to make it easier for you to find what you need as effortlessly as possible, minimising the necessary maintenance and leaving you with more time to enjoy your spa.
We focus on enhancing your
experience of your spa pool.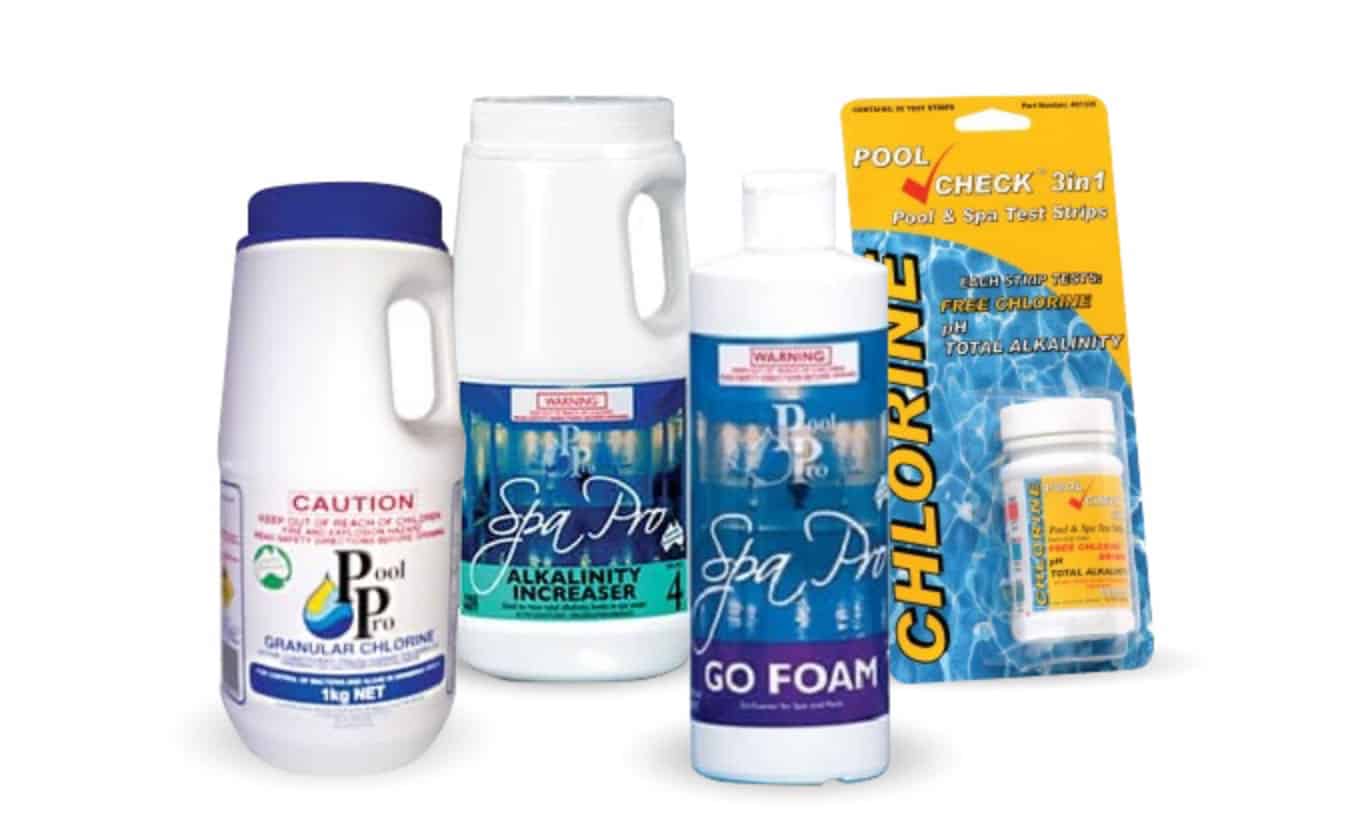 Here at Aqua Pulse Spas, we have a wide range of spa chemicals and kits that will keep your spa functioning at its best for years.
Our range of chemicals and chemical kits and products are based on practicality with names that make their purpose crystal clear: hardness raiser, pH reducer, alkalinity increaser, filter cleaner and degreaser. There's absolutely no confusion when you look at our product range, and our chemicals are safe, reliable and environmentally-friendly.
For more information, visit our spa chemicals and kits page.
Whether your goal is simply maintenance or you want to take your spa experience to the next level, we have everything you need and more.
Filters
Your spa's filter works tirelessly to stop debris from infiltrating the water in your spa system. Combined with chemicals, it also cleans your tub for a safer (not to mention more pleasant) soak. Like all other filters, spa filters are subject to the usual wear and tear – the system becomes clogged, fibres begin to separate – and it needs to be replaced. At Aqua Pulse Spas we always have a range of fine filters in stock.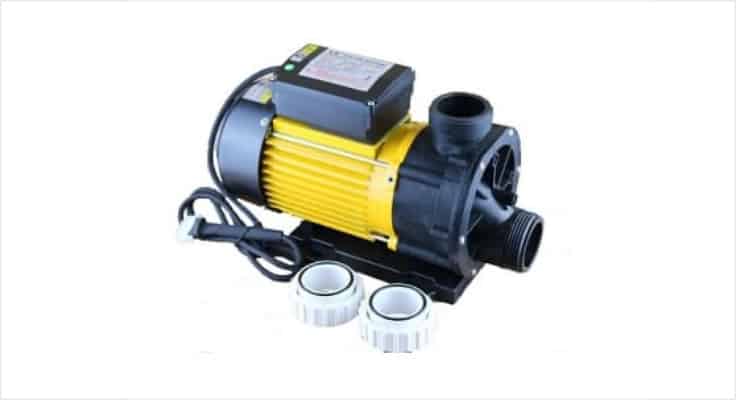 Pumps
A pump is the electric motor-powered piece of machinery that keeps water pumping through your spa system. The pump is the heart of your spa, but sometimes you need a heart replacement. Fortunately, Aqua Pulse Spas always has a range of powerful, efficient pumps in stock.
Blowers
What could be better than a hot tub? Maybe a hot tub with bubbles? A blower is a piece of equipment consisting of an air pump and a fan. It pushes air through a pipe creating a bubble bath experience in the warm comfort of your spa.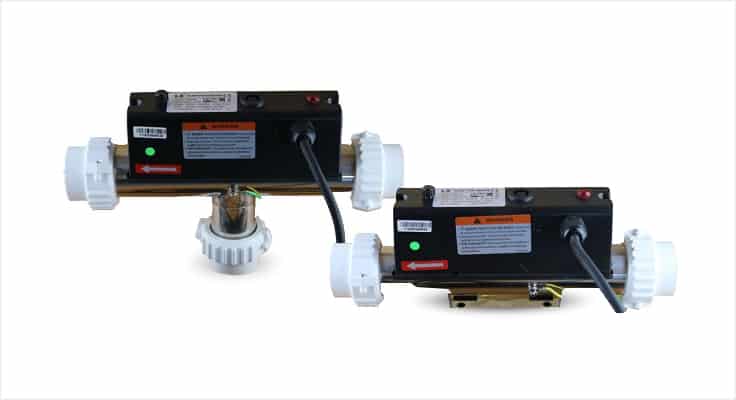 Heaters
What good is a spa if you can't keep it at a comfortable level of warmth? When you need a new spa heater, we'll help you buy a powerful, long-lasting one.
Heater Elements
A heater element is the part of the heater that transforms the electricity into heat. If something goes wrong with it, your spa won't heat. Fortunately, we can replace it with a reliable element that'll keep your tub working good as new.
Ozone Generators
For an extra level of cleanliness and spa protection, an ozone generator will direct ozone gas straight into your spa water.
Electronic Replacement Parts
Whatever electronic part you need replaced, Aqua Pulse Spas is certain to have it in stock or can order it in.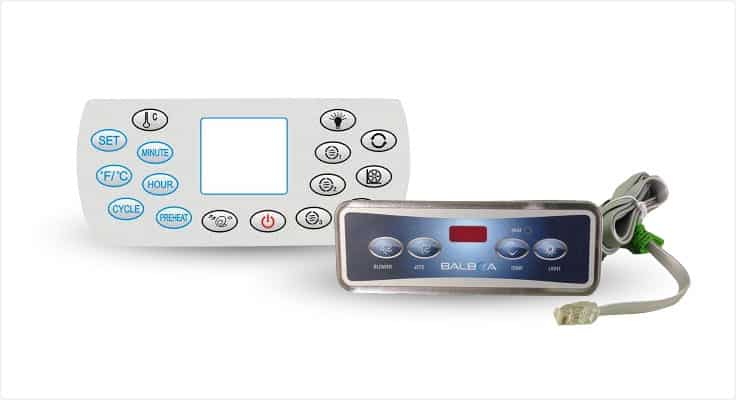 Touchpads
Touchpads allow you to gain remote control of your spa and we have everything from single-button varieties to those with topside control panels.
Lights
Our selection of spa lights can make for a safer spa experience at night-time or just help set the mood.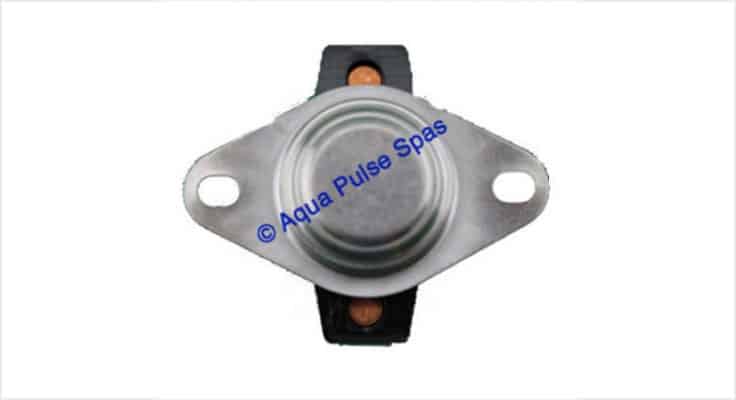 Sensors
Our range of sensors and thermostats will help you attain the perfect settings for temperature, water pressure and more.
Mechanical Seals
Need a mechanical seal replaced on your spa pump? Aqua Pulse Spas can get that sorted for you.
Jets
The perfect spa jets are neither too strong nor too weak, but just powerful enough to massage your cares away. Aqua Pulse Spas have jets in stock with the perfect level of pressure for you.
Headrests
Here at Aqua Pulse Spas, our variety of spa-related products even includes stylish and comfortable headrests and recliners. Because you want to be as relaxed and comfortable as possible while soaking in your spa.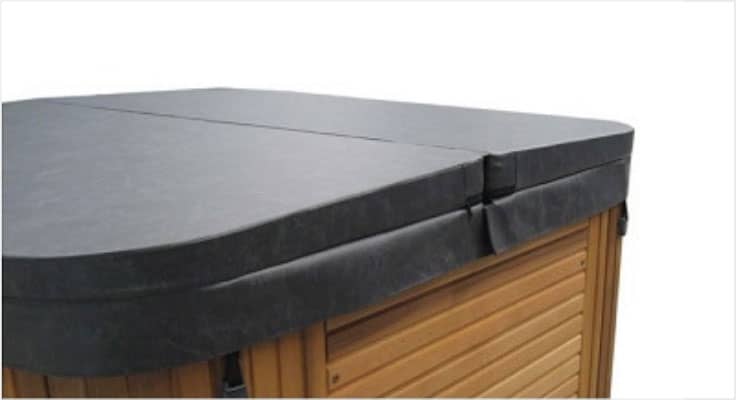 Spa Hard Covers
Protect your spa from the elements when you're not using it with one of our hard spa covers, which can be fitted to a wide variety of spas and are very easy to get on and off.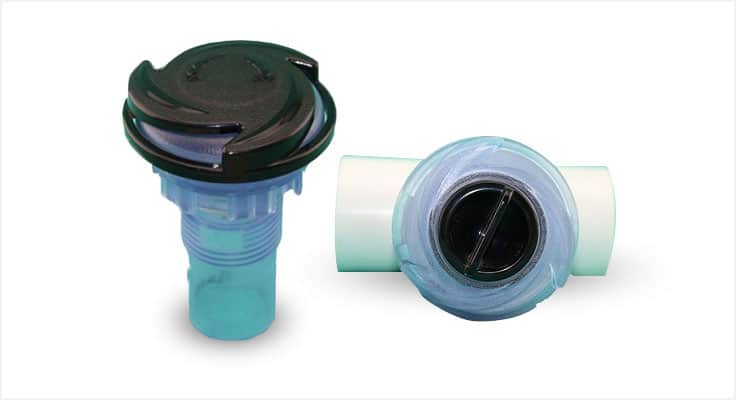 Replacement Fittings
Need more information about our replacement fittings or any other spa parts? Just get in touch with us.
Contact Us
Visit our showroom at 2/31 Dixon Street, Yatala to see our full range of spa supplies and parts. If you'd like more information, contact us online or on 07 3208 4625.