Buy Portable Spa Toowoomba – Resort Style Living At Home
Sharyn Boyle, March 4, 2019
With our showroom located so close to Toowoomba and the Lockyer Valley, Aqua Pulse Spas is the logical choice when it comes to buying your new spa for delivery to these areas. Our extensive range of Fun, Family, Therapy and Prestige spas are ready for delivery today with our quality and pricing giving you peace of mind when you purchase your new spa to enjoy in year round comfort with our inbuilt heaters in winter, and cooling jets in summer. If you are limited by space, or need advice on the best spa to suit your needs, call us today (07) 3208 4625. As a leading spa manufacturer with over 30 years experience, our family owned and run company have all the knowledge you need to assist you in the process of buying your new spa. Our spas are packed full of features, with hydrotherapy multi-position jets, ambient LED lighting and a variety of options within each range, we have something to suit every lifestyle and budget.
We also stock an extensive range of spa parts and chemicals, with free shipping on all orders over $99. Our ongoing customer support and structural warranty assures you that Aqua Pulse Spas are the best choice for new spas in Toowoomba, Warwick and surrounding areas so call us today, or shop online to see our range and enjoy resort style living at home.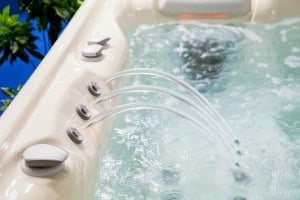 For that latest news in all things spa, subscribe to our monthly blog.